Spanish culture is full of traditions, typical festivals, food dishes and even castles, cathedrals, monuments, social customs and even entire cities that are characteristic of this country.
In Madrid, the capital city of Spain, there are countless buildings and monuments that are worth knowing . Among them are the Retiro Park and its Crystal Palace, the Puerta de Alcalá, the Plaza del Sol, the Plaza Mayor, the Royal Palace and the Mercado de San Miguel .
Furthermore, Madrid hosts prestigious museums such as the Museo Nacional del Prado and the Museo Reina Sofía .
Likewise, it is impossible to talk about Spain without mentioning the famous Basilica of the Sagrada Familia , in Barcelona, ​​built by Gaudí.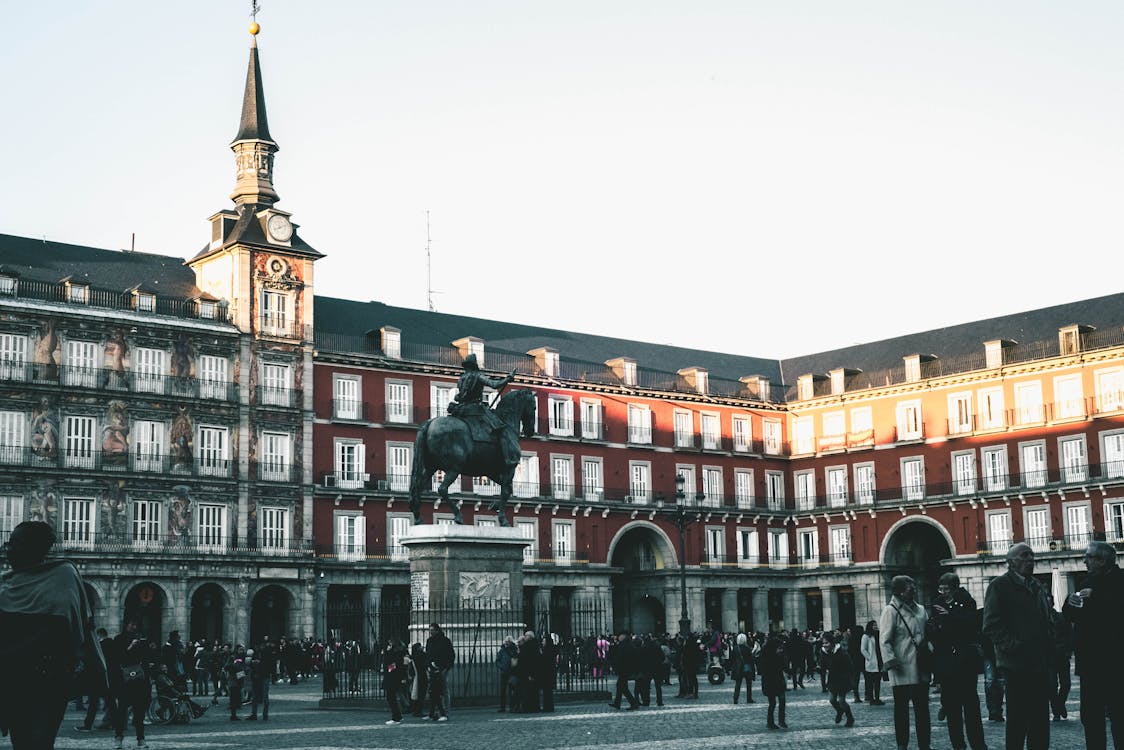 Many of the Spanish customs that we know today come from very old times such as the Middle Ages, and have been preserved almost intact .
For example, during the Middle Ages, the coexistence of three different cultures was forged in Spain: Muslims, Jews and Christians . This multiplicity of cultures is present in the country to this day.
In this article we will know what are the elements that make Spanish culture so particular and, also, where these traditions come from .
1. Christmas Eve and New Years Eve
Spain has two very particular traditions for the festivities . Of course, Christmas and New Year are celebrated. But also the eve of both days , which are called Christmas Eve and New Year's Eve, respectively.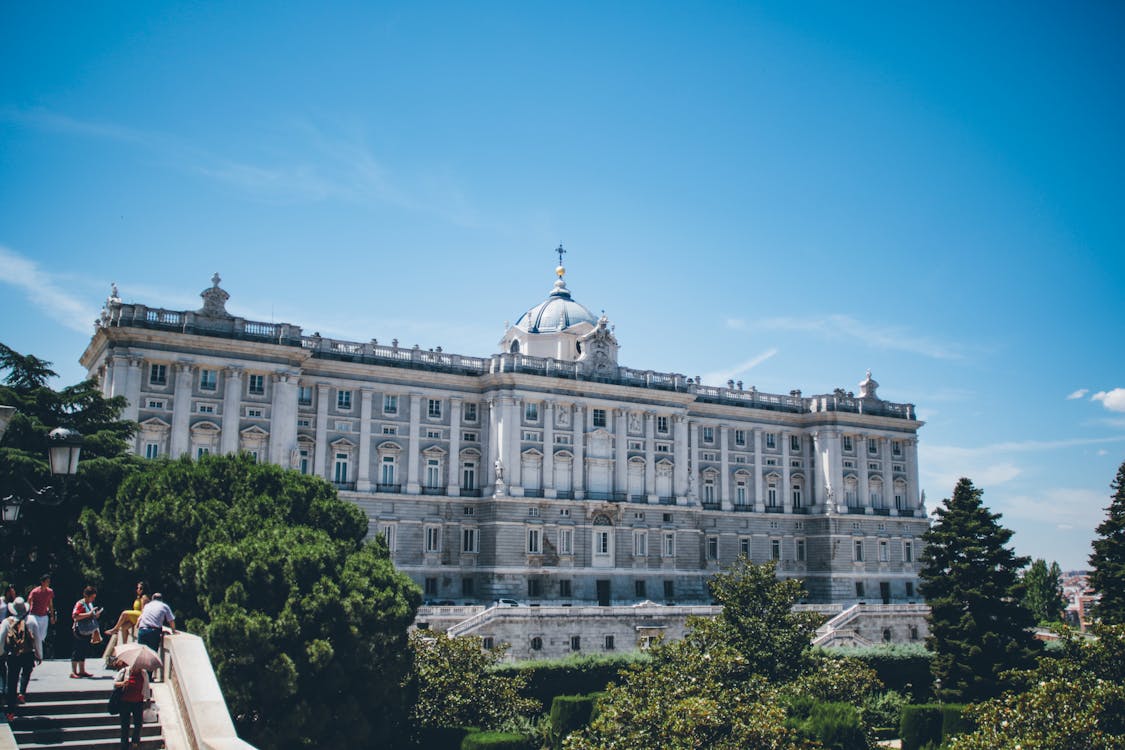 On Christmas Eve, the night before December 25, families gather and celebrate over dinner . In addition, it is on this night when Santa Claus arrives , known as Santa Claus in the United States.
In addition to Christmas gifts, children also receive gifts from the Three Kings. These arrive on the morning of January 6 and, in addition to toys, usually leave candy and sweets. Among them, there are always nougat and matecados.
In addition, on December 31, on New Year's Eve, another family celebration known as New Year's Eve takes place .
There are many traditions tonight that are carried out to have good luck in the year that is about to begin.
One of these traditions is to eat twelve grapes before the «twelve chimes» that indicate midnight, that is, the start of the new year. In this way, it is believed that good luck and prosperity will be had in each of the twelve months of the year.
Another custom tonight, with the same goal, is to wear red underwear .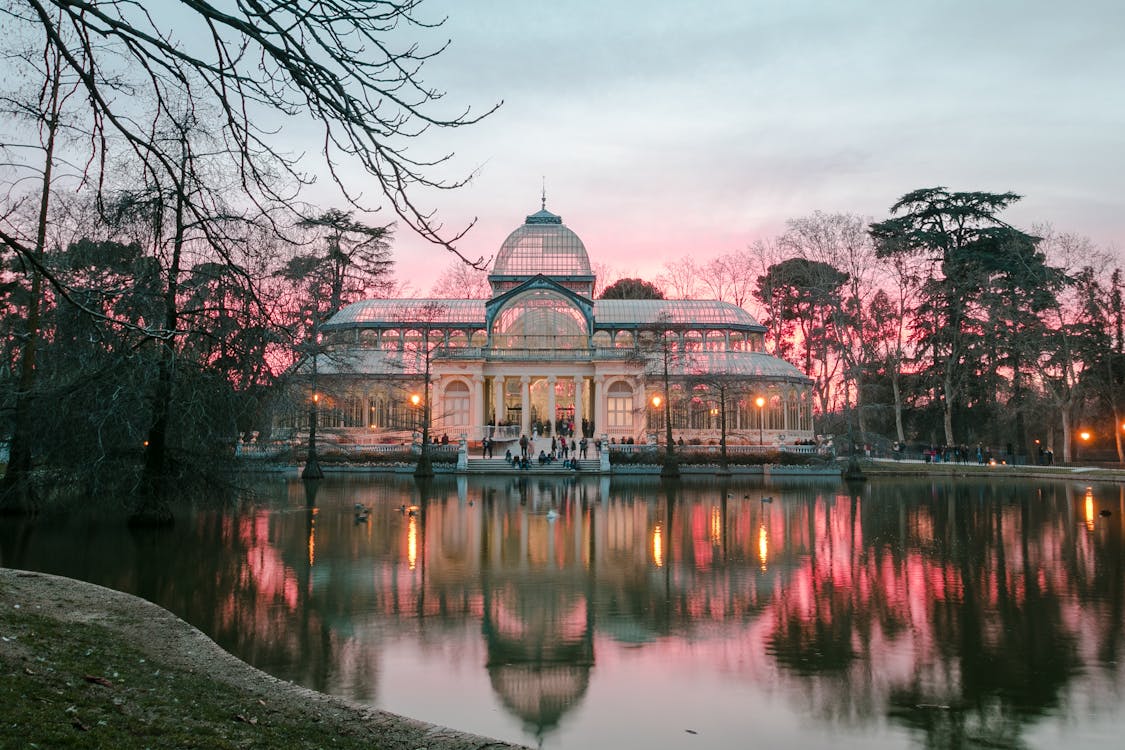 2. Flamenco
If there is one of the Spanish musical genres that stands out from the rest, it is flamenco. Flamenco originally belongs to the south of this country and is considered a genre of folklore .
Flamenco is made up of three parts: singing, dancing and guitar . This dance is considered by UNESCO as Cultural Heritage of Humanity .

3. Bullfights
Bullfights, as their name indicates, consist of bullfighters who provoke the bulls to death .
For this reason, there are many people protesting against this tradition for attacking animal rights. However, being a tradition that has been part of Spanish customs since the 18th century , it has many followers who understand this activity as part of their culture and identity .
Las corridas de toros se realizan dentro de la plaza de toros. Antes de matar al toro, el torero debe provocar (lo que se conoce como «torear») al animal con una tela que es, por lo general, roja, rosada o amarilla.
En las corridas de toros suele haber seis toros y tres toreros, pero cada uno se encarga del animal de manera individual.
Esta actividad está prohibida en Cataluña. Además, desde el año 2017 existe una obligación en las Islas Baleares de no lastimar ni asesinar al animal durante las corridas.
4. Gastronomía en España
España es un país reconocido, entre muchas otras cosas, por su buena comida. Entre las costumbres gastronómicas españolas siempre están presentes el aceite de oliva, las verduras y el pescado. Estos son elementos fundamentales de la comida mediterránea. Por eso, la paella de mariscos y la tortilla de patatas son platos típicos y deliciosos de España.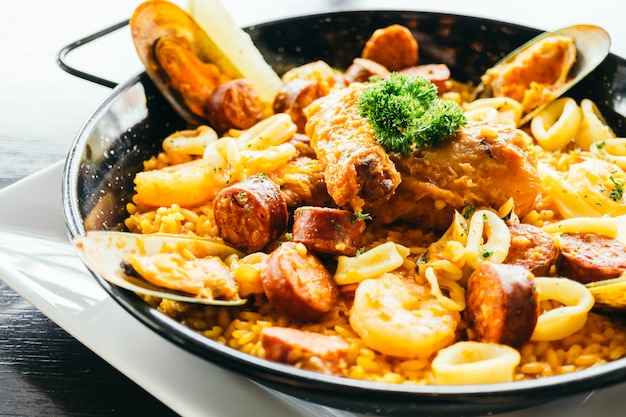 Además, las tapas y los pinchos son característicos de España. Las tapas consisten en platos pequeños con bocados de diferentes preparaciones. Los pinchos, en cambio, suelen servirse al pan o similar. Algunos ejemplos de tapas y pinchos son, por ejemplo, las papas bravas, papas alioli, las tapas de anchoas y aceitunas, jamón serrano y las croquetas.
5. Semana Santa
Holy Week is a festivity of the Catholic Church that is celebrated in March or April, according to the lunar calendar, and that ends with Easter Sunday. This week there are processions in the streets, during which crowds of people walk with religious images .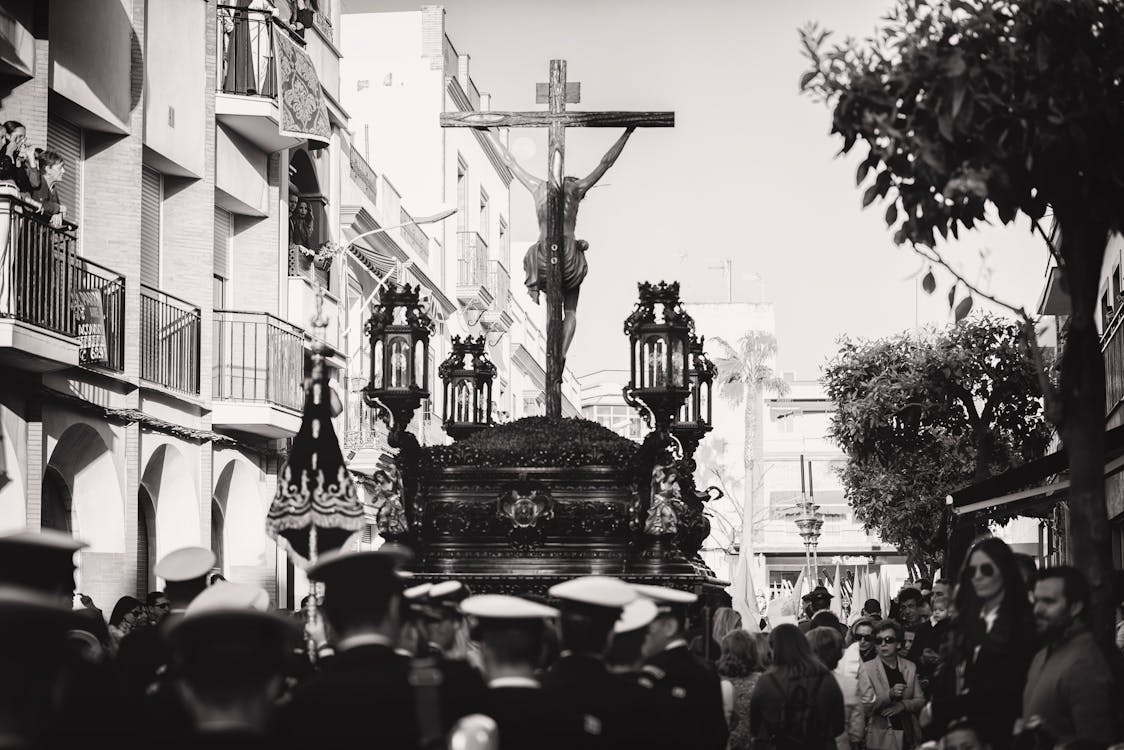 Easter is celebrated throughout Spain, but there are some very important celebrations that attract many curious tourists to learn about this custom . An example of these outstanding celebrations is that of Seville .
Furthermore, the Holy Week in Malaga is very particular : during the celebration, a prisoner is celebrated who is blessed by the figure of Jesus.